back to previous
What is the PAD Program?
What is the Alberta PAD Program?
What does the acronym PAD mean? It stands for Public Access to Defibrillation
The PAD program is an Alberta Health Services online AED registry, currently consisting of over 3000 registered AEDs throughout Alberta!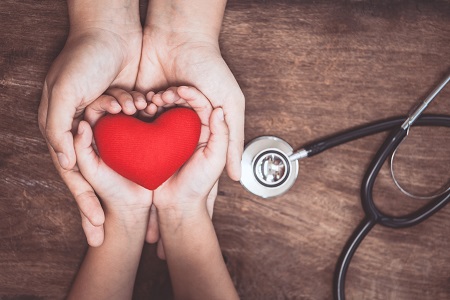 Did you know that when you register your AED with the PAD program you have the option to list it with Emergency Medical Services (EMS) 9-1-1 Dispatch?
What does this mean for users?
If your site has chosen to be listed with 9-1-1 Dispatch, your AED location and information can be shared with 9-1-1 callers who are reporting a cardiac emergency.
For example: If someone called 911 for an ambulance, the Dispatcher has the capability to see if there's an AED at or near the location of the medical emergency. If there is an AED nearby, the Dispatcher will relay the location details to the caller to see if a bystander can retrieve the AED. The dispatcher may also contact the site to see if someone is available to bring the AED to the location of the emergency.
Additional Benefits of the Program
- Monthly AED status email & Inspection reminders
- Email notification when an AED has batteries or pads expiring
- 24/7 access to PAD Program registry including ongoing communication and support from the Program Coordinator
- Assistance in helping to determine the best placement for your AED
- Access to a broad range of information throughout the Heart-Safe website
This program and its benefits are made available to participants upon registering an AED as a complementary service.
Does your organization have their AED registered with the PAD Program?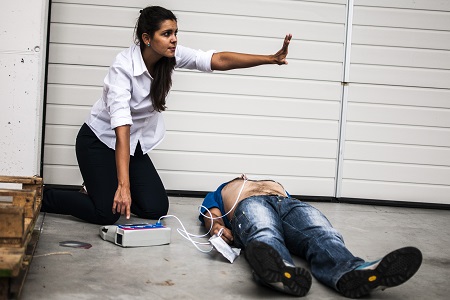 Help save lives by registering your AED today!
Please take a moment to visit our provincial map consisting of all sites that have elected to have their AEDs to be visible to the public.
Not sure where you need to go next? We are here to provide information and support!
You can reach out to the Program Coordinator at www.heart-safe.ca by clicking on the "Contact Us" button on the home page.
We are also available by e-mail at pad@ahs.ca or by phone at 1-866-786-1440 for any assistance.