Article posted on May 9, 2023
Community Group donates AED's
The community of Cochrane is safer and more prepared after the generous donation of 10 automated external defibrillators (AEDs).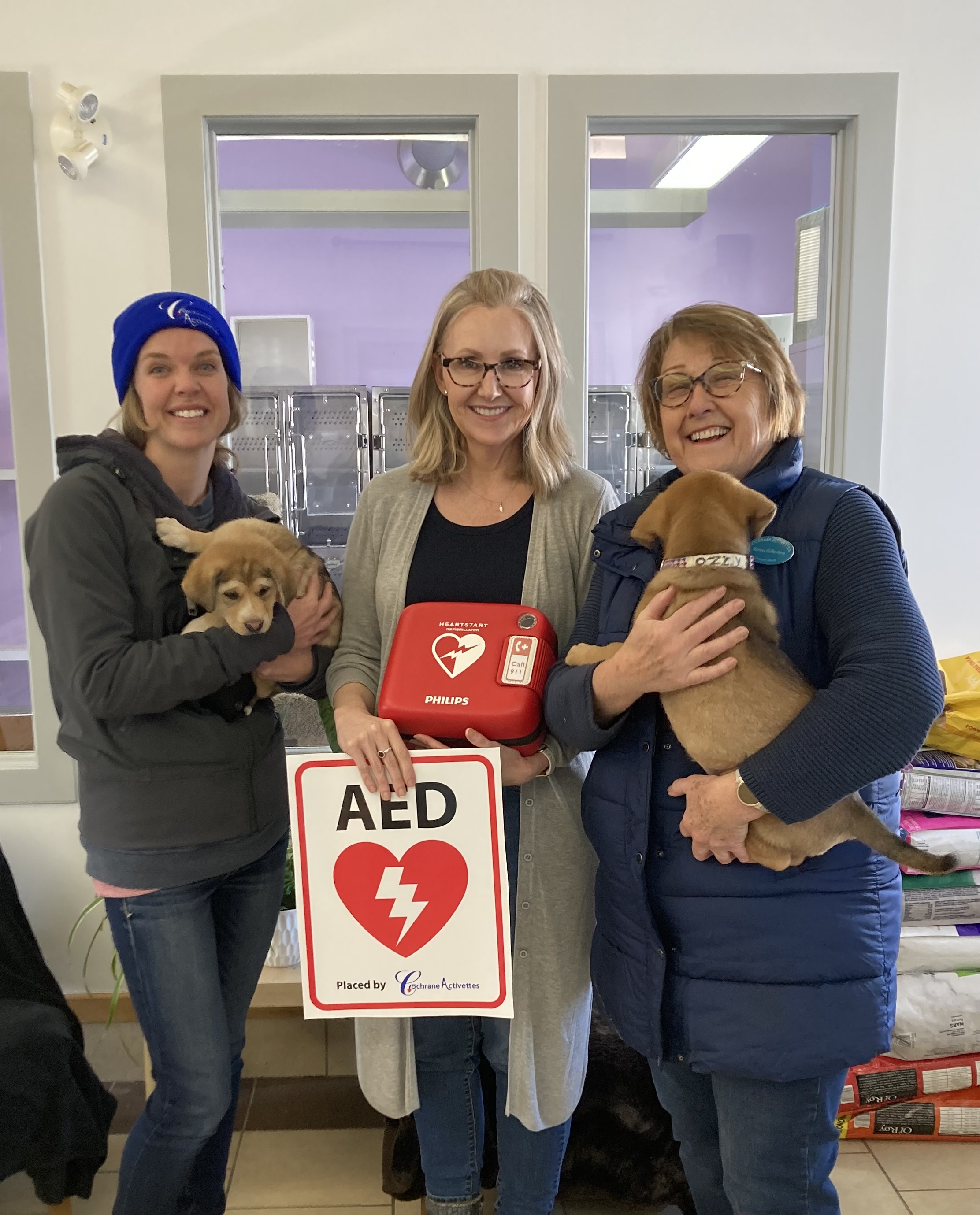 "We are proud to have been involved with such an important initiative as part of our 45th Anniversary Legacy Project," said Chelsea Mann, a member of the Cochrane Activettes' board of directors.
A not-for-profit organization, the Cochrane Activettes were chartered in 1978 with the goal of helping the less fortunate.
"We are a dedicated group whose objectives are to engage in charitable welfare and/or civic work in the community to make Cochrane and district a better place for all of us to live," explained Mann.
Mann, who owns Cochrane Emergency Training Services, was able to secure a discount on the AEDs.
"I am a registered nurse, and my husband works for Alberta Health Services EMS. That's why I was familiar with the PAD program and wanted to make sure these units were registered," she said.
When an AED is registered with the PAD program, dispatchers have access to AED locations, and if one is close enough to make a difference in a cardiac arrest, the dispatcher is notified automatically on their computer screen.
Currently, six of the 10 AEDs are already placed in the community at locations such as the movie theatre, humane society, food bank, churches, and a retail location. The other four placements are being delivered to local Tim Horton's locations.
Early intervention during a cardiac arrest saves lives. Immediate and effective CPR with an AED available offer victims the best chance for a positive outcome. Studies have shown that bystander involvement is the most significant factor contributing to a patient's survival during an out-of-hospital cardiac arrest.
Help save lives by registering your AED today!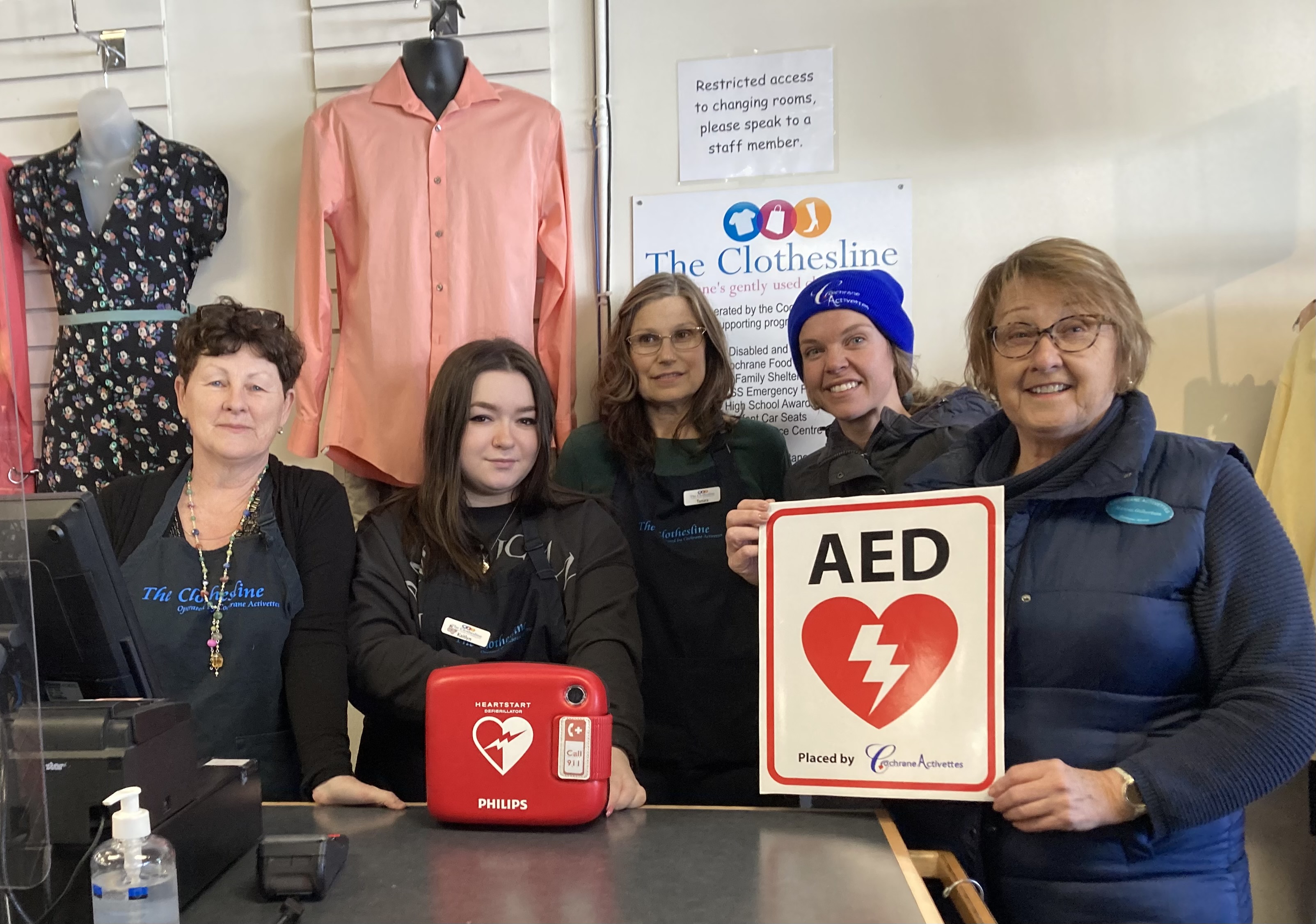 Last Updated: Tuesday, May 09, 2023