Article posted on October 31, 2016
November is CPR Month!
Did you know…… every year more than 500 000 Canadians take a CPR course!
Knowing how to do effective CPR could save someone's life!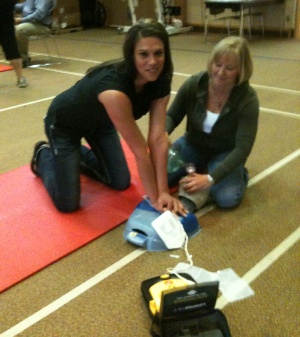 This month we are encouraging individuals and groups to take a CPR course!
There are many different agencies that offer CPR/AED training.
Click here to learn more about them.
♥ ♥ ♥ ♥ ♥ ♥ ♥ ♥ ♥ ♥ ♥ ♥ ♥ ♥ ♥ ♥ ♥ ♥ ♥ ♥ ♥ ♥ ♥ ♥
Last Updated: Monday, October 31, 2016